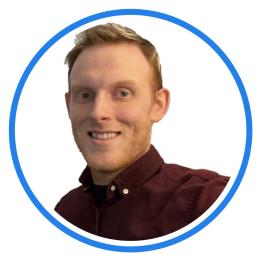 Hey, I'm David and I'm the person who started WipeoutReflux.com,
I myself had big problems with LPR(Laryngopharyngeal Reflux) sometimes known as silent reflux and pretty much all the symptoms in the book. The problem for me and many others was getting healthcare assistance that actually helped my problem – this was virtually impossible for me. I saw countless doctors and had lots of tests and examinations done and still I didn't have the answer.
Over 3 years I struggled before finally realising that I actually had LPR. In fact I was never directly diagnosed with LPR by a doctor but from my own research! And luckily after countless hours of research and from my own experience I was able to get my LPR under control.

At the start of my LPR journey I was mistreated for a host of problems that never treated the LPR. Finally when one doctor realised it was actually acid reflux related I thought I was finally on the right track. I was prescribed a common anti-acid tablet also known as PPI's (Proton Pump Inhibitors) as is common for the average doctor to do.
The problem with that is PPI's have been shown to not help with LPR as I had later found out. I was more being treated for GERD(Gastroesophageal Reflux Disease) and general acid reflux more than I was being treated for LPR.
I wanted to create this blog because of the lack of quality information and guidance when it comes to LPR. In fact most doctors and physicians simply don't have the knowledge on how to properly treat the problem and you are often mislead by following their advice.
Knowing this I was inspired to make this blog that will be dedicated to helping others with LPR and giving advice on how to actually treat the LPR problem effectively.
In regards to all the advice and guidance given on my site – I have been researching LPR and silent reflux now for over 5 years time and would consider myself very knowledgable in the field. In all my writing on the site I make sure to reference studies that back up everything medically along with reliable and medically proven guidance from experts in the field.